The alcohol, mixers, and ingredients you have will determine the way to best mix drinks in a given scenario.  Although there are many liquors available to make cocktails with, we're going to break it down into the top five most popular types.  Sorry absinthe and mezcal, but for this list we're sticking to vodka, tequila, rum, whiskey, and gin.  Keep in mind this is not necessarily a list of the most popular drinks.  Instead, these are a handful of drinks that are easy to make and highly rated.  Be sure to order up a round from SirMixABot for any that pique your curiosity.
How to Best Mix Drinks with… Vodka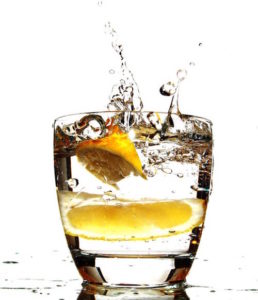 Honey Cider – The first drink on this list is one designed to warm you up on a cold day.  While many minds go to lemon drops and White Russians as iconic vodka cocktails, the Honey Cider is an incredibly simple, sweet cocktail that everyone should know.  3 ounces honey vodka, 5 ounces apple juice, and 5 ounces cider will make a batch for you and a friend.  It's also a great holiday drink recipe for winter time when the eggnog gets old.
Rooftop Lemonade – If the previous drink was designed to warm you up, this one is meant to cool you down.  The Rooftop Lemonade is another simple concoction, calling for vodka, lemonade and cucumber slices poured into a tall glass with ice.  A lemon wedge for garnishing is optional, but either way this is an easy drink to unwind with.  Whether or not you're on a high-rise rooftop, you'll feel like you're getting the spa treatment after just one sip.
How to Best Mix Drinks with… Tequila
Brave Bull – Although the White Russian didn't make the vodka list, it's brother from another mother does.  The Brave Bull is the tequila based version of the popular drink.  Although that might not sound appetizing at first, you cannot knock it until you try it.  With the only ingredients being tequila, coffee liqueur, and a lemon twist, it's also incredibly easy to make.  Serve over ice in the same way you would its counterpart.
Distrito Federal – Also known as the "Tequila Manhattan", this is a classy drink with a kick.  Recipes differ slightly, but there's a good chance you already have the short list of ingredients at home.  Two parts reposado tequila (for a smooth taste), one part sweet vermouth, and dashes of orange and angostura bitters are all you'll need.  It's a great option when the classic Manhattan becomes a little commonplace.
How to Best Mix Drinks with… Rum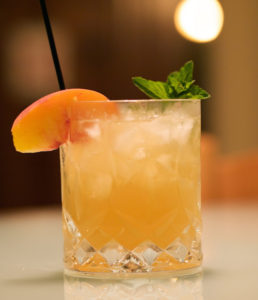 Dark and Stormy – The ingredients are simple here, but the precise ratios are often up for debate.  The Dark and Stormy brings the rich, smooth taste of dark rum together with the spice and kick of ginger beer.  The standard recipe calls for a 2:3 ratio between the two, and a squeeze of a lime on top.  Finding your exact balance can be tricky, but it's a crowd favorite among simple rum drinks and definitely worth a try.
Cranberry Zombie – Yes, "Zombie" is a hit song from the Irish rock group The Cranberries.  But the Cranberry Zombie is also a delicious rum drink.  Many people think to Mai Tais, Mojitos and tiki torches when rum drinks come up, and this drink falls within that spectrum.  And based on the fact that it comes packed with four types of rum, it's likely at the top of the list of strong drinks as well.  Combine lime juice, cranberry juice, and sugar with white, gold, dark and Bacardi 151 rum and you have this atomic cocktail.  Perhaps it's called a zombie because of how you feel the next day, but let's not think about that now…
How to Best Mix Drinks with… Whiskey
Blushing Betty – Let's start with one for the bourbon lovers.  The Blushing Betty is simple, sweet, and refreshing.  Another recipe with only a few ingredients, you can make this at home with grapefruit juice, simple syrup, and your bourbon whiskey of choice.  Pour over a couple ice cubes and garnish with a grapefruit wedge for added aesthetic.
Diamondback – Time to address the rye whiskey fans in the audience.  While it may seem easy to name the Manhattan or it's cousin the Brooklyn for this list, the Diamondback is more than deserving of some attention.  An easy cocktail calls for applejack, green Chartreuse, and your favorite rye.  You may not have heard of this drink, but after your first taste you may choose to stock up on those three ingredients for future mixing endeavors.
How to Best Mix Drinks with… Gin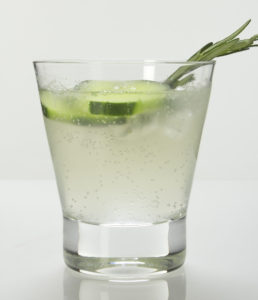 Gin Rickey – There is so much more beyond the Gimlet and Gin and Tonic.  The Gin Rickey takes one small step into the world of gin cocktails, and is something SirMixABot wouldn't break a sweat making.  Gin, club soda, and juice from a half lime are all you need.  Simple syrup can be added if you're craving a little more sweetness, but for most it's not necessary.
Monkey Gland – Further down the rabbit hole of delicious gin mixed drinks is the Monkey Gland.  It's still easy to make at home, but not a drink that immediately comes to mind.  You'll need gin, orange juice, grenadine, and a splash of absinthe to create this luscious fruity cocktail.  Garnish with an orange slice for added appeal and a little extra flavor.