Whether you're looking to attract a mate, or just impress your friends, manly mixed drinks can add to your curb appeal.  From understated classics to all out crazy cocktails, every situation can benefit from one of these concoctions.  Your company and location will determine which may be appropriate.  The time of night, and stage of inebriation, may also help determine when these mixed drinks should be called upon.  Let's take a look at the selection, going from mild to wild.
Level 1 Manly Mixed Drinks: Dressed to Impress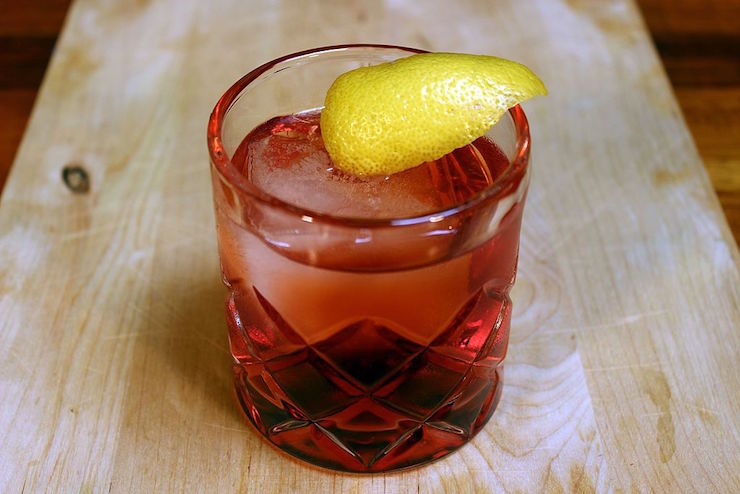 Negroni – An age old tradition is to start the night off with a Negroni.  Often classified as an aperitif, designed to stimulate your hunger before a meal, this drink is great early, but also often.  A simple combination of Campari, gin, and sweet vermouth means almost anyone can try this at home.  Garnish with an orange slice or peel for a little added sweetness.
Sidecar – The Sidecar fits in with the crowd of classic Martinis, which thanks to James Bond has become a very famous cocktail.  Unlike the traditional vodka or gin Martini, the Sidecar tends to pack a bit more of a punch.  A classy combination of triple sec, cognac, and lemon juice make this a buttoned up cocktail you can feel good ordering.
Level 2 Manly Mixed Drinks: Loosening the Tie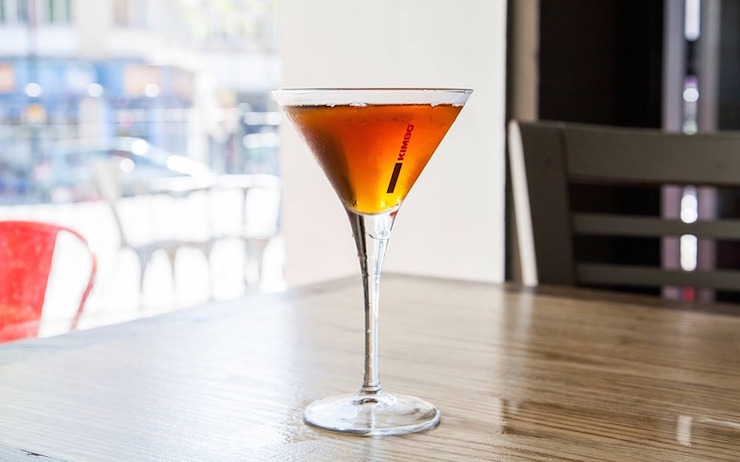 Rob Roy – Named after Robert Roy McGregor, aka Scotland's Robin Hood, this drink is a variation of the Manhattan with a little more flare.  Combine scotch (no rye or bourbon allowed!), dry or sweet vermouth, and a dash of bitters and you'll feel like robbing the rich as well.
Godfather – A badass name for a badass drink.  Again adhering to the golden rule "don't mess with good whiskey", the Godfather combines whiskey and almond Amaretto in a fantastic combination.  Garnish with a lemon or orange peel, and feel free to pick between your favorite scotch or bourbon.  The Godfather looks better in your hand than on a menu, so put an order in to SirMixABot and give it a try.
Level 3 Manly Mixed Drinks: The Full Monty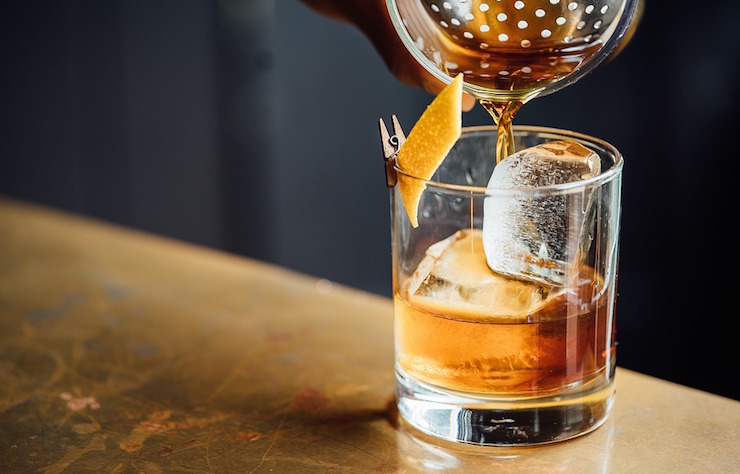 Rusty Nail – The name alone should send shivers down your spine.  The Rusty Nail is a simple drink, and a formula that you don't want to mess with.  Three parts scotch, one part Drambuie, and a lemon peel make this classic manly cocktail.  It's typically served over ice, but you can ditch this to avoid watering down your strong drink.
Irish Car Bomb – This may be the messiest, and least classy entry on the list.  However, at the end of the night, nothing helps do more damage than a car bomb.  Fill a pint glass with Guinness or a stout of your choice, and prepare a shot consisting of Irish Whiskey and Irish Cream.  Take a deep breath, drop the shot, and damn the torpedoes, full speed ahead!  It may take a minute to kick in, but if you weren't feeling tipsy before, you should be now.
Whether you're mixing drinks for girls or for guys, this is a great list to consider.  Depending on where the night starts, and where the drinks take you, it's advisable to start slow and ramp up from there.  That's often easier said than done, but at least starting with good intentions should make you feel good.  Whichever path you go down SirMixABot has a plan and a drink for you.  So enjoy the night, and order up!