There are certainly stereotypes surrounding "girly cocktails", however there are some really good mixed drinks designed for girls that everyone should be aware of.  From embracing the sweeter side, to pure beauty in a glass, these have something everything can appreciate.  Yes, there are typecast manly drinks too, but both sides are non-exclusive.  Anyone can (and should) try any drink that interests them.  You never know where your new favorite cocktail can come from, so keep an open mind, and open mouth.
Good Mixed Drinks for Girls Night Out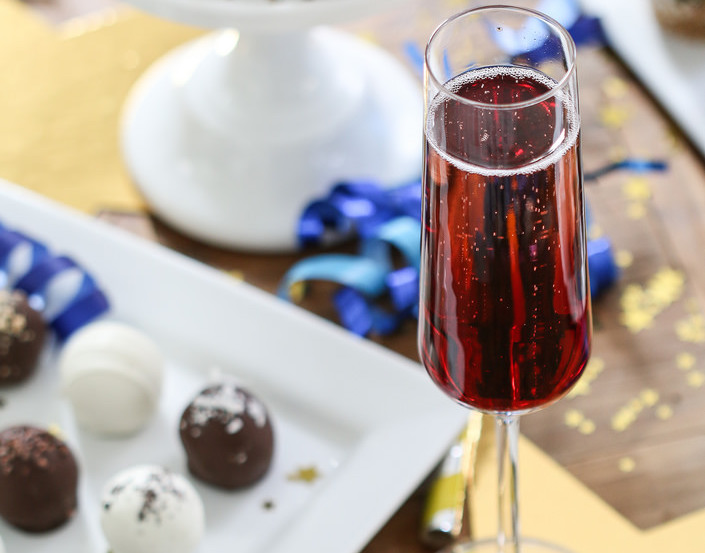 Red Velvet – There are a ton of custom variations of the Red Velvet.  Two common factors are they have a beautiful, brownish maroon color, and that they are designed to keep you energized during your night out.  The color comes from mixtures including champagne, orange juice, Dubonnet, and/or coffee liqueur.  Some variations even call for Belgian style beer instead of liquor.  In any case, the drink is light, and sometimes even caffeinated, keeping you on your feet for hours on end.
Dirty Shirley – The Dirty Shirley is simple and sweet.  It's great for a hot summer night, and will keep you happy and refreshed glass after glass.  If you're a fan of the regular Shirley Temple, this adult version is a must try.  It's one of the easiest drinks to make with vodka, only requiring sprite and grenadine to achieve Shirley status and its iconic red coloring.
Citrus Gimlet – A classy night out calls calls for a classic cocktail.  The standard Gimlet is a great foundation for customization, and variants of the Citrus Gimlet are becoming more popular.  Additions to the standard gin and lime juice cocktail include grapefruit juice, orange juice, and even rosemary syrup.  This is one you can get creative with, as there are few wrong turns to make while testing.
Good Mixed Drinks for Girls Night In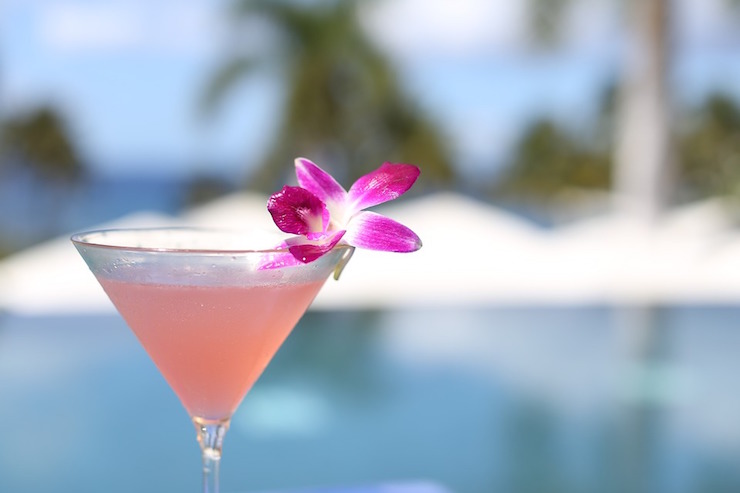 Pink Torpedo – Fun to say, and even more fun to drink.  The Pink Torpedo is vodka based, and typically made in batches for multiple people.  It's great for a movie night or warm evening on the back patio.  The pink color comes from diced strawberries, which are added alongside sugar, Limoncello, and sparkling wine.  Feel free to take a shortcut with an easier version made from just vodka and raspberry ginger ale.
Mange Pineapple Peach Sangria – Another cocktail best in batches in this take on white sangria.  Sangria is meant to be tailored to its audience, but not many will impress your friends more than this recipe.  Combine white wine and peach schnapps with diced mango and pineapple, and serve in a pitcher or large punch bowl.  The beautiful yellow color also adds to this mixed drink's appeal.
Sidekick Margarita – Last, but not least, is a drink that feels like the classy version of a car bomb.  The Sidekick Margarita requires tequila, Grand Marnier, agave nectar, and lime juice.  The twist comes from inverting the half lime used for its juice into a little shot glass, and taking a tequila shot from it before enjoying the rest of your cocktail.  This makes it a strong drink guaranteed to take any home party to another level.
Whether the night takes you out and about, or the party comes to you, these are some great options to share with friends and family.  As always, feel free to get creative and put your spin on any of these beautiful cocktails.  SirMixABot is fluent in the language of delicious drinks, but also open to learning about new recipes.  We support being bold, being brave, and being crafty when it comes to mixing.